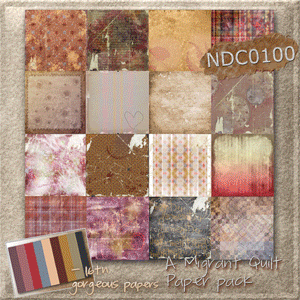 Pour mon plus grand bonheur, je suis passée à la 2e ronde du concours "The Next Designer Contest" sur le forum The Studio... Il est maintenant temps pour vous d'aller voter... Et je suis certaine que ceux qui m'aiment et connaissent bien mes produits vont reconnaître le preview de mon kit... Il y a des dizaines de freebies magnifiques, vraiment époustoufflants, pour vous là-bas! Donc GO!/
For my greatest happiness, I made it to the second round of the competition "The Next Designer Contest" on the forum The Studio ...
It is now time for you to go vote ...
And I'm sure those who love me and are familiar with my products will recognize the preview of my kit ...
There are dozens of freebies beautiful, really breathtaking for you there!
So GO!
Voici l'image qu'on nous avait fourni comme source d'inspiration pour ce challenge.../
Here's the image we had provided as a source of inspiration for this challenge...